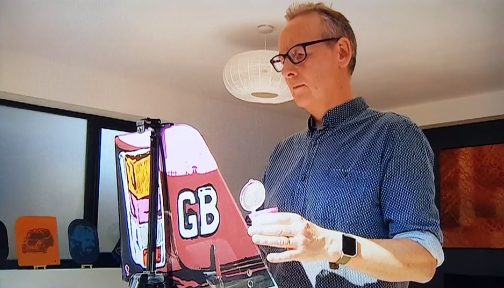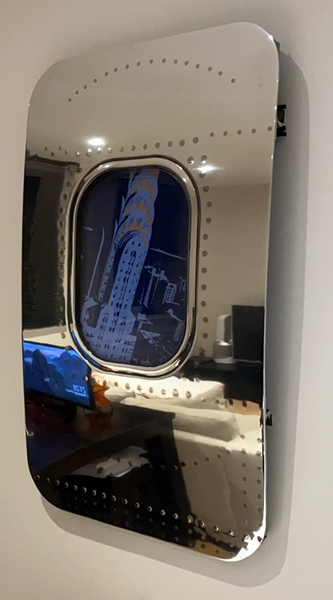 Windows on the world
I have been an artist all my life, from traditional to digital and back to real paint again! My interest in windscreens came about by chance – I was in a car park, looking around at the reflections of trees and buildings in car windscreens when it suddenly struck me that the glass could be the canvas. Perhaps I could paint directly on them? Having always loved the romance, excitement and adventure of travel I thought it would be a great way to link images of travel with the very windows we spend so much time looking out of.  I also believe in upcycling and rescuing materials that otherwise fill landfills to make art that hangs proudly on your wall.
Through trial and error I discovered acrylic to be the best medium to paint with. From VW camper vans to Golf Buggies to Boeing 747s, some windows have travelled thousands of miles (millions of miles for a Boeing passenger window) and each have their own story to tell. I wonder about the history of each piece, what they may have seen and heard?
Here's The
Interesting Stuff.

Some of My

Artwork

Is Featured Below.

I really hope you like my work – I am always happy for feedback!